Weddings - Frequently Asked Questions
---
---

How long do you need before my wedding?


Ideally four weeks, but if you are in a real fix, please give us a call, we'll make every effort to help

Do I need to book in advance?

Not necessarily, but as much notice as possible is appreciated. It helps us ensure we have the right stock and staff available. If you're planning to get married on Valentines Day/Mothers Day or Christmas Eve we would request you book at least two weeks in advance.

Do I need to book an appointment to see you?

No, but it helps us ensure we have a dedicated member of staff available for you when you visit. Please avoid our busiest days such as Valentines Day/Mothers Day & Christmas Eve
You can find us
here
or get in touch by clicking
here
Can you copy something I've seen in a magazine?

Yes - we often get asked to recreate arrangements particularly if the colours or flowers are different.


Can you help me decide what I want?

Yes - we have over 25 years of experience. We are happy to help you and would positively encourage you to seek advice with your special day.


At what point do I have to pay for the flowers?

We ask for payment 14 days before your wedding, If paying by visa or mastercard we charge a commission of 2.5%


Any other questions?
---
Powered by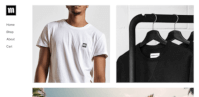 Create your own unique website with customizable templates.